Consultations are very important when determining what will help you achieve your skincare goals. It's essential for us to get to know your skin and skincare routine to better assist you.
Discover Alle
Your Premier Aesthetics Loyalty Program
Tamara has been wonderful to work with and very flexible with my busy schedule. She is knowledge about all yours cosmetic needs. Tamara answers all questions and concerns you may have, very easy to talk to and get to know. I love my experiences at Mirabella Spa!
Kristin C.
I had a great experience at Mirabella Spa!! I had a hydrafacial with Lindsay. She was very professional and informative. Not only did she give me a great facial but she also assessed my skin and advised me on the proper skin care regimen and foundation. My skin looks great. Thank You Lindsay!!
Monica H.
Tamara is a very sweet lady with knowledge of her products and treatments. She makes me feel very special when I visit. I've been a client for a few years, using a variety of her SkinCeutical products. Purchased a Skin Buddy tool for my face, excellent for massaging and cleaning. Currently I am doing facial/dermaplaning about every six weeks. Laser and electrolysis treatments for my chin, when needed. Seeing great results. Love the way my face feels after dermaplaning, soft and silky. The spa is very nicely decorated and inviting. For my age of 63, skin care has been a very important routine in my life. So glad I found Mirabella Spa.
Trish J.
MiraBella can help you look your best!
We are a premier Medical Spa specializing in first class noninvasive cosmetic procedures. Our Medical Spa is located inside the office Dr. Brock Generalovich. Our services include:
-MiraDry(Hyperhidrosis Treatment)
-Hydra Facials
-InMode Treatments
-Microblading and MUCH MORE!
Learn more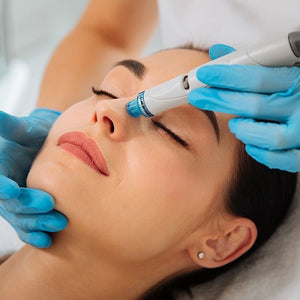 "We believe that each of our patients deserve to look their best. We are constantly researching the best methods to achieve this by offering new products and continuing our education and certifications."

-MiraBella Professional Staff
Learn more